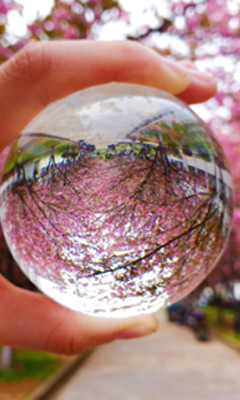 Confucius Institute at Ulster University
Ulster University has had a strong links with China for many years and this relationship was formalised in July 2011 when it was successfully selected to host the only Confucius Institute in Northern Ireland. On 13th April 2012 the Confucius Institute at Ulster University (CIUU) was officially launched by the Chinese Vice Premier Madam Liu Yandong.
Since then CIUU has worked to contribute to the business and social development, and the educational and cultural life in Northern Ireland with the support of Hubei Normal University (HBNU), the Northern Ireland Bureau in Beijing, the Chinese Consulate-General in Belfast, the Department of Education, the Northern Ireland Executive, Invest N.I., Belfast City Council, as well as Northern Ireland's Chinese community.
The partnership with Hubei Normal University plays a key role in the work of CIUU as it provides specialist teachers of Mandarin language and Chinese culture to teach in CIUU's network of Classrooms. This network is comprised of 8 specially selected schools acting as central hubs for their own networks of local partner schools which extends to a further 160 schools/colleges ranging from pre-school to tertiary level establishments. Throughout the year CIUU organises and supports trips to China for its students who embark on a two week programme of intensive language and cultural education. Similarly, political and business leaders regularly visit China with CIUU on cultural and business research trips.
CIUU also acts as an important platform for business, educational and cultural exchanges between China and Northern Ireland. In 2017, CIUU provided assistance to China Embassy in UK, Chinese Consulate in Belfast, Northern Ireland Assembly, Belfast City Council, Derry/Londonderry Council, Newry Council, Companies and Factories, Chinese Ministry of Education, Chinese Ministry of Culture, Chinese Ministry of Commerce, Liaoning Provincial Government, Hubei Provincial Government, Jilin Provincial Government, Shanghai Government, Changchun Government, Shenyang Government, China Resources Group, etc.. CIUU also benefited a lot from the cooperation with them.
CIUU assisted China and UK government to host the Third China-UK Regional Leaders Summit betweem 1st and 3rd December 2017 in Belfast. CIUU has won a lot of praise for the excellent assistance in translation and reception. CIUU has also helped Derry/Londonderry City Council, Newry City Council and Fermanagh and Omagh District Council to establish sister city with Dalian, Changchun and Huangshi respectively.
In 2016 CIUU won the Global Confucius Institute of the Year Award. By the end of 2019, over 20,000 students from CIUU's Classroom network participated in Chinese language and cultural classes and nearly 3,000 students sat the Chinese proficiency tests, the HSK and the YCT in the year. The Confucius Institute at Ulster University continues to be recognised for its high standards of achievement in the teaching and promotion of Chinese language and culture as well as the work it does to facilitate trade links with China through cultural exchanges.
Ulster University's Pro-Vice Chancellor, Professor Ian Montgomery received the Confucius Institute of the Year Award from Vice-Premier of China Madam Liu Yandong in Kunming, China, in December 2016.
Ulster University's President and Vice Chancellor, Professor Paddy Nixon received the "Individual Performance Excellence Award"from Vice-Premier of China Madam Liu Yandong in Xi'an, China in December 2017.
Brief Introduction of Confucius Institute at Ulster University (CIUU)
Approval time: 18th July 2011
Opening Ceremony: 13rd April 2012
Chinese partner: Hubei Normal University (HBNU)
Chairman of the CIUU Board: Professor Paddy Nixon of UU, Professor Hong Li of HBNU
Director of CIUU: Ms Yan Liu, Ms Haiyan Wang
Confucius Classroom Hubs: 8
Partner Schools: 160
CIUU Students: 21755
CIUU Chinese Teachers: 47
Eight Confucius Classroom Hubs
• Aquinas Diocesan Grammar School, Belfast
• Grosvenor Grammar School, Belfast
• Lumen Christi College, Derry~Londonderry
• St Columb's College, Derry~Londonderry
• Bangor Academy and Sixth Form College, Bangor
• Carrickfergus Academy,Carrickfergus
• Millburn Primary School, Coleraine
• South West College, Enniskillen – Omagh – Dungannon
Prizes
2014 "New Star of the Year for Overseas Chinese Test Center"
2015 "Confucius Classroom of the Year" & "Individual Performance Excellence Award"
2016 "Confucius Institute of the Year"
2016 Northern Ireland "Distinguished Contribution Award"-Professor Xianzhi Xiang of HBNU
2017 "Individual Performance Excellence Award" - Professor Paddy Nixon of UU
2018 "Excellent Chinese Proficiency Test Centre"
2019 "Individual Performance Excellence Award" - Professor Ian Montgomery of UU