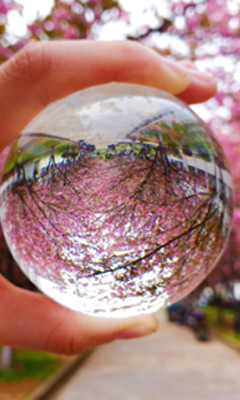 Source: CINIUU Date: 26 Oct.
On October 25, Confucius Institute for Northern Ireland at Ulster University (CINIUU) celebrated its 10th anniversary at Belfast City Hall. Chinese Consul General to Belfast, Madame Zhang Meifang, Belfast Deputy Mayor, Michelle Kelly, and Professor Mark Durkin, Dean of Ulster University's Business School, attended the event and delivered speeches. HBNU President Lei Rujin sent the message of congratulations via video. More than 150 attendees, including Dr. Liu Yan, Director of CINIUU, Mr. Che Lubin, Co-Director, representatives of teachers and students from Ulster University and Confucius Classroom Hubs, CINIUU Mandarin teachers and volunteers, and winners of Young Ambassador of the Chinese Language award, were present at the celebration.

Madame Zhang Meifang highly commended CINIUU's commitment in promoting Chinese language and culture in Northern Ireland. Since its founding in 2012, CINIUU has been providing Mandarin courses for over 160 schools with nearly 20,000 learners every year. CINIUU's efforts played an important role in enhancing the educational cooperation, cultural exchanges and mutual understanding between China and Northern Ireland. Madame Zhang hoped that CINIUU, as a messenger of culture and friendship, will continue to work jointly with all sectors of Northern Ireland and make more friends while following the concept of Consultation, Contribution and Shared Benefits. Making itselfa good partner for more people, CINIUU will make a greater contribution to promoting the exchange and mutual appreciation between diverse civilizations and building a community with a shared future for mankind.
Michelle Kelly said that having been actively teaching Chinese language and promoting Chinese culture in Northern Ireland for ten years since its establishment CINIUU has gained popularity among people from all walks of life. It has made an important contribution to enhancing people's understanding of Chinese culture and promoting educational, economic and cultural exchanges between China and Northern Ireland.
Mark Durkin congratulated CINIUU on its 10th birthday and said that CINIUU has played a positive role in developing and promoting the educational, cultural, academic and business relations between Northern Ireland and China. Many young people have experienced the Chinese language and culture through CINIUU's programs. Some even obtained awards Chinese Bridge Competition in the UK. Over the past ten years, CINIUU has received strong support from the Chinese partner HBNU. The relationship between Ulster University and Hubei Normal University has also been growing through the co-running of CINIUU. He is proud of the achievements in the past ten years and is looking forward to even greater developments in the future with great enthusiasm.
In the video speech, Professor Lei Rujin, President of HBNU congratulated CINIUU on its tenth anniversary. He pointed out that over the past ten years, by teaching the Chinese language and promoting cultural interactions and peoples' mutual understandings, CINIUU has made important contributions to promoting cultural exchanges and enhancing friendship between the two peoples. This year marks the 10th anniversary of the establishment of the CINIUU and the 50th anniversary of the establishment of diplomatic relations between China and the UK at ambassadorial level. Looking into the future, HBNU is full of hope and confidence in the development of the CINIUU and is willing to continue to strengthen the cooperation with the Northern Ireland government, the Ulster University and friends from all walks of life to promote CINIUU's high-quality development and make new and greater contributions to further promotion of educational, scientific, technological and cultural exchanges, enhancement of the friendship between the two peoples and the construction of a community of shared future.
During the celebration, students from the choir of Ulster University, the Irish Music and Dance Club and the choir of Milburn Primary School sang the Chinese song I Love You, China and Little Swallow and delivered performance of traditional Irish music and dance; the choir of the College of Music at Hubei Normal University also presented the Irish song Down by the Salley Gardens through video. The audience enjoyed an audio-visual feast with the interplay of Chinese and Irish cultures.
At the end of the event, Chinese Consul General Zhang Meifang and Dean Mark Durkin presented Young Chinese Ambassadors certificates to 21 outstanding students from different partner schools.