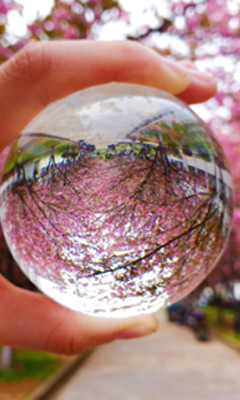 Message from the President
Celebrating 50th Anniversary with the Wish for a Better Future
Message for the 50th Anniversary of Hubei Normal University
Li Hong, President & Vice-Chairperson of the University Council
June 2022
November 2023 marks the 50th anniversary of the founding of Hubei Normal University (HBNU). On behalf of all the faculty and students, I would like to extend my sincere greetings and gratitude to all the partners, friends and alumni at home and abroad who have been caring for and supporting the development of HBNU for a long time.
Fifty years' hard work and dedication. In 1973, the Huangshi Campus of Central China Normal University started enrolling students. A group of pioneers committed to cultivating qualified middle school teachers worked hard to begin a new journey for local teacher education. After several generations of unremitting efforts, HBNU has developed into a key undergraduate normal university in Hubei Province and has been graded "excellent" in the National Undergraduate Teaching Assessment. HBNU has also been included in the Development of Application-oriented Undergraduate Programs of the National Industry-Education Integration Development Project and the Hubei Provincial Program of the Development of National First-Class Disciplines.
Fifty years' legacy of education and cultivation. For nearly 50 years, HBNU has always undertaken its primary responsibility for providing qualified teacher education and carried out its fundamental task of cultivating talents and developing morals. Adhering to the motto of "integrity, perseverance, diligence, agility" and the spirit of "Striving for self-perfection, Revering integrity and broad mind", HBNU has trained more than 100 thousand graduates, making a significant contribution to the cause of teacher education in our country as well as the local economic construction and social development.
Fifty years' achievements for a better future. The brilliant achievements of HBNU in the past 50 years are rooted in the tireless efforts of the faculty and the strong support from all walks of life. Standing at the new historical starting point, HBNU will firmly establish a new concept of development, comprehensively deepen education and teaching reform, constantly speed up the connotation construction, and strive to build a national first-class and high-level normal university with distinctive characteristics.
To summarise the experience, demonstrate the achievements, unite forces, and promote the development, HBNU is to hold a series of activities in November 2023. We sincerely invite partners, friends and certainly our alumni at home and abroadto participate in the 50th-anniversary celebration together.
Professor Li Hong, PhD of Engineering; receiving Special Government Allowances from the State Council; Youth Expert of Hubei Province with Outstanding Contributions; Outstanding Scientific and Technical Researchers of Hubei Province; High-Level Talent of Hubei Province in the New Century; leading member of discipline development of Hubei higher education and the Provincial Key Discipline of Optics; head of Outstanding Young and Middle-aged Science and Technology Innovation Team of Hubei Universities; Distinguished Professor of "Chutian Scholar" of Hubei province. Prof. Li has published nearly 100 academic papers in core academic journals at home and abroad, over 80 of which have been indexed by SCI and EI. He has presided over or participated in more than ten provincial and ministerial scientific research projects and won the second prize of the Hubei Provincial Science and Technology Progress Award 2011, the first prize of the Science and Technology Progress Award of the Ministry of Education 2004 and the third prize of Science and Technology Progress Award of Ministry of Education 1999.